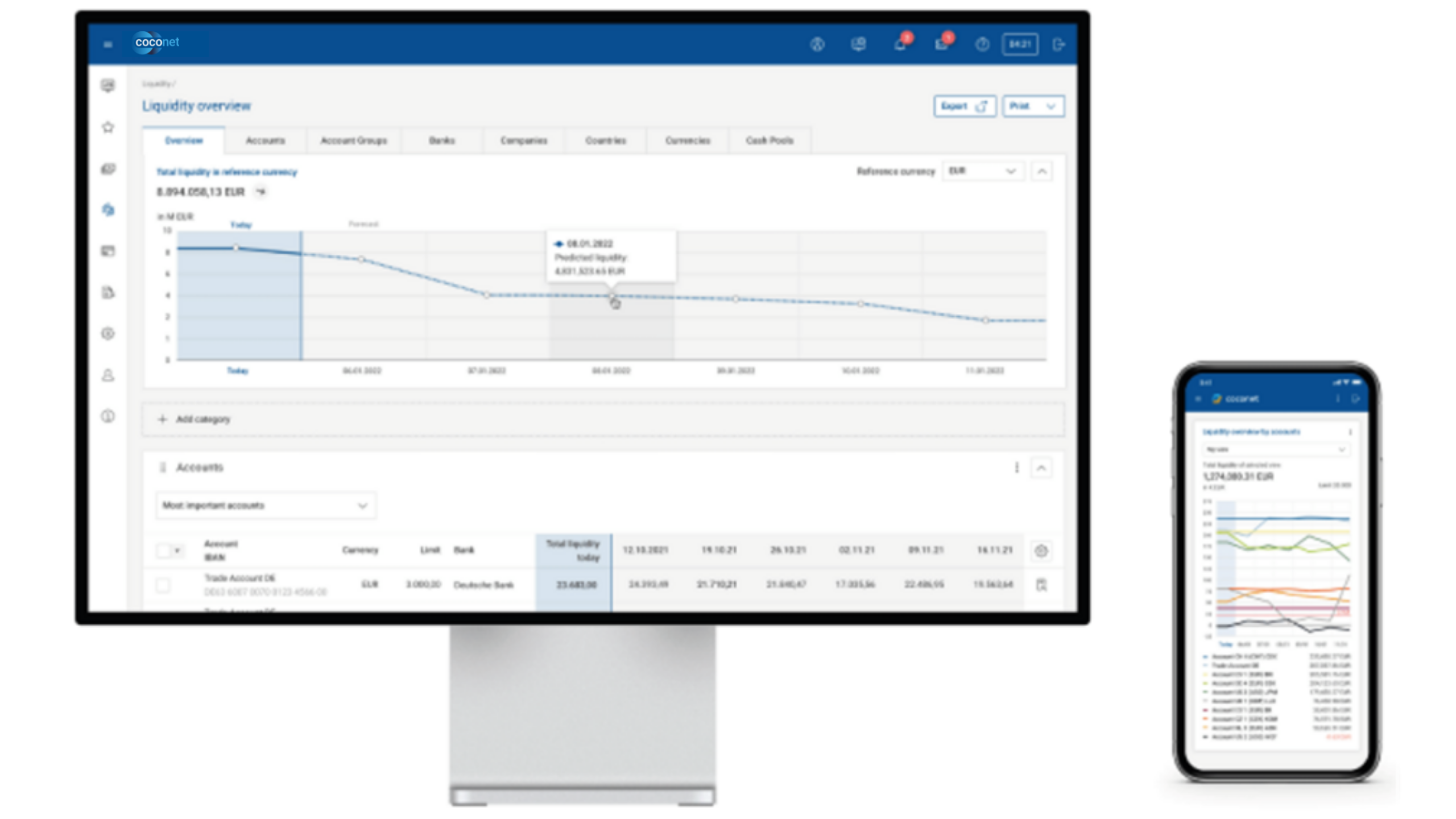 By supporting corporate customers in reliable liquidity planning, banks can position themselves as a trustworthy partner for the future.
The combination of liquidity overview, forecasting and cash pooling supports corporate customers to constantly keep track of their liquidity, even across banks. Additional usage of AI-driven components can provide valuable support in decision-making – and create an even more pleasant liquidity management experience.
Directly interested in the software solution? Then you should definitely take a look at the engines
of the multi:versa Corporate Banking Platform!
Digital Multibanking platform with an integrated innovative cash management solution
Our solution provides corporate customers with an overview of all accounts, bank details and transactions as well as configurable dashboards and enables them to manage their payment transactions and liquidity within a single application – even with third-party banks.